GET IN TOUCH
Any questions ? Our personal consultants will help you.
+264 81 364 2854
FREQUENTLY ASKED QUESTIONS
WHY ORDER MEAL-KITS ?

Meal-kits make it easier for you to eat simple and delicious food in your campsite. Campers with dietary needs can go on safari without the worry of food supply uncertainty .It also saves on restaurant costs.
HOW DO I DECIDE WHICH MEALS-KITS TO ORDER ?

Meal-kits can be packed into one-person quantities but it is strongly recommended to select a meal-kit for every meal that will suit the group traveling together.

E.g. If there is a vegetarian in your group it is advisable to order something like the Spaghetti Bolognese. This way the meat can be prepared separately and only added once the vegetarian has dished up his/her spaghetti and tomato based sauce.
HOW MANY MEAL KITS CAN I ORDER ?

Due to limited fridge space we recommend no more than 40 meals be ordered if the meal-kit contains fresh meat. Dry goods can be ordered as required.
HOW ARE RECIPES ADAPTED TO SUIT DIETARY NEEDS ?

By clicking on a meal you will be able to see for what dietary requirements it can be adjusted to. In the case of Spaghetti Bolognese one will keep the meat separate from the tomato based sauce or the spaghetti will be gluten-free if there is a gluten -free member.
WHAT IS MEANT BY DIETARY REQUIREMENTS ?

Vegan:

No animal based ingredients.Curry pastes, sauces etc will not contain shrimp paste etc.

Vegetarian:

No meat products.By-products acceptable e.g. dairy

Keto:

Animal fat and protein based with no sugar or carbs

Paleo:

Only foods that are high in nutrients, unprocessed, and based on the foods that were available and eaten by humans in Paleolithic times

Lactose Free:

No products containing dairy/lactose.

Gluten Free:

No products containing gluten. Condiments are also gluten free e.g Tamari soy etc.

Diabetic Friendly:

Products free from sugar and high-glycemic index carbohydrates.
CAN WE CHANGE OUR ORDER UPON ARRIVAL ?

We regret that you will not be able to change orders upon arrival.All your supplies are packed before your arrival.
MEET OUR TEAM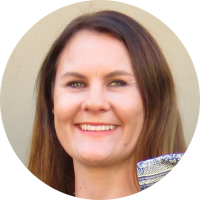 Mimi Nel
Mimi is a born and bred Namibian with a degree in Human Resource Management from Stellenbosch University in SA. From there she received a chef diploma and has since worked as a chef in the UK as well as SA and finally returned to Namibia where she joined the Wilderness Safaris team as a f&b manager and chef trainer.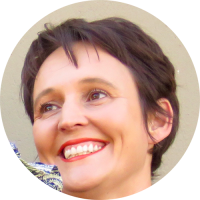 Lizelle Rousseau
Lizelle is a South African import who fell in love with the country first and shortly after for a Namibian. She has since started her career as an optometrist and entrepreneur.

Never satisfied with her workload Lizelle is constantly busy multi tasking work, needlework ,hobbies and part time endeavours. Being an avid organiser and planner she is always the camp general on their own safaris as menu, route and accommodation planner.